Yesterday my youngest was asked what he's been doing this summer. In true four year old speak he said, "Nothing."
That certainly warms a mother's heart, especially the mother who has hauled him to the splash pad, the park, swim lessons, etc... Oh, and did I mention that we camped out in the backyard and in the Grand Canyon. Yeah, we did. The way I see it, that's a whole lot of nothing!
Regardless of what he thinks about summer, I think it's been pretty great. We only have a few more weeks until school starts. And there are still a few more fun things on our summer list: Grandma is coming (!), root beer floats, homemade ice cream and a birthday celebration.
While we eek out the last bits of summer fun, here are a few of the things making our summer great:
1.
Water balloons fights
These
easy-fill water balloons
are genius! We've gone through several packs (we got ours at Target, and I've heard Costco carries them). We've had family water fights and we've even had the neighbors over for a full-scale water balloon attack. It's been perfect for these super hot days.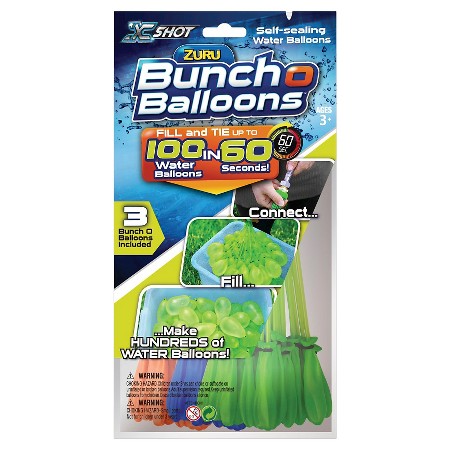 2.
Audio books and Read Alouds
Our road trip to the Grand Canyon was 14 hours. We split up the trip going but made it home in a straight shot. There was a little stir craziness toward the end, but all-in-all it was a great trip. That was, in part, thanks to audio books. We had several
Geronimo Stiltons
and
Hank the Cowdog
audio books that we listened to.
My seven year old was especially taken with Geronimo Stilton and has checked several more of the books out of the library.
We've also done a couple read alouds this summer including:
Charlie and the Chocolate Factory
(which we all loved);
James and the Giant Peach
(I remember liking this much more as a child than I did as an adult. Those aunts were mean!); and
The Mouse and the Motorcycle
(a winner). Another fun read aloud was a book that was new to me too:
McBroom's Wonderful One-Acre Farm
.
3.
Water bottles
Okay, so this hasn't been making the kids' summer great, but it sure has helped mine. My kids love cups, as in they love to take a sip from one cup, abandon it, and then get a new cup. If they had their way, our house would daily look like the aftermath of a frat party with plastic cups scattered everywhere. (Although instead of red Solo cups, it would be plastic cups with characters on them).
The cup clutter drives me batty. So we made a rule that everybody gets a water bottle for the day and, unless they're drinking milk, that's their cup. It's also convenient because when we head out for the day, we don't have to fill water bottles to take with us, we already have them ready.
If you have a serial cup user, I suggest you implement that water bottle solution too.